Hungry Couch and tinyBuild's Steampunk Adventure Black Skylands Departs from Early Access
The Top-down action-adventure brings in a long-list of new updates since Early Access as it ramps up for a console release this summer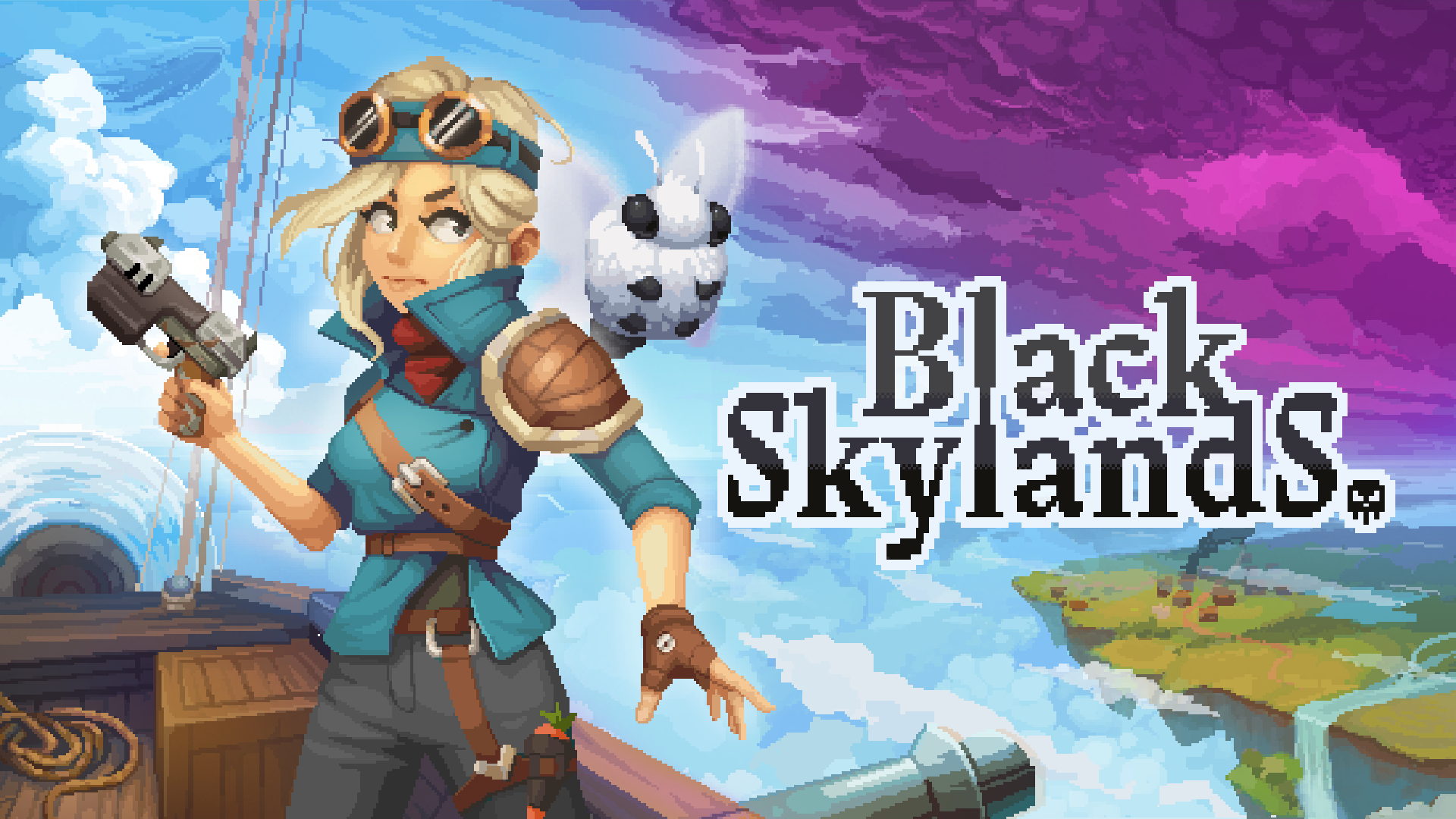 [Bellevue, Washington/March 15, 2023] - Pilot Mode activated. Rev up your airship's engine and prepare to explore the world of Aspya in Black Skylands from tinyBuild and Hungry Couch. The Steampunk adventure game is soaring out of Early Access after two years and is landing for a full launch this summer. The top-down game comes feature complete after four massive updates and will be coming to consoles later this year. In Black Skylands will follow the story of a young, brave pilot named Eva and her trusty moth, Luma. Help Eva face off against enemy pirates and the unknown dangers hidden in clouds. 
Black Skylands has introduced all new skies, having received four major updates during its time in Early Access enhancing player experience while also expanding the game's story. One of the most recent features brings 30 swarmlit amulets, new upgrade systems, new islands, enemies and bosses as well as a rewritten storyline. With tons of weapons modifications and abilities, players will be able to customize their arsenal to fit their playstyle. Being strategic in how weapons and their airship is modified will be essential as players will need to be prepared to fight on both land and in the skies.
Key Features:
Fight in the skies and on land: Combine aerial and ground fighting tactics by using dozens of upgradeable weapons from your arsenal.
Gather resources and upgrade your flying base: Create powerful artifacts, tinker in the workshop, construct buildings, and farm the land.
Improve your ship: A maneuverable sloop, a spacious barge, or something in between — choose the airship that fits your playstyle.
Conquer new territory: Liberate occupied lands, strengthen your influence, and unlock new opportunities for yourself.
Explore an expansive open world: Travel through forests, farms, snowy lands, and corrupted desert islands, and discover things no one has ever seen before.
Go on raids to test yourself:  Finished the main storyline? Take on tons of different challenges, destroy hordes of enemies, and get unique rewards.
Be the hero of Aspya needs in Black Skylands available now on Steam in Early Access for $19.99. Join the community's Discord to stay up to date on when the game is expected to land on consoles. 
About Hungry Couch Games
Hungry Couch was founded in April of 2019 by Konstantin Burov. In 2021 his team joined the tinyBuild family and right now is working on its debut open-world skypunk sandbox game—Black Skylands. For more information visit https://hungrycouchgames.com/. ​
About tinyBuild
tinyBuild is a Seattle-based video game label that started when two guys made an indie cult hit No Time to Explain. Since 2011, the studio expanded to two more locations in Amsterdam and Riga, and brought you hits like Hello Neighbor, Graveyard Keeper, Party Hard, and SpeedRunners. For more information visit https://www.tinybuild.com.
Media Contact